Custom Packaging Boxes with Logo
Manufacturer of all type of custom packaging boxes in Various Sizes and Various Shapes
Our custom packaging boxes are best in quality and strength.  Custom Packaging Boxes with logo are available in kraft and duplex paper board. Custom Packaging Boxes are available in various sizes and shapes.

Our custom printing boxes are in high-quality printing and available with lamination also. Custom packaging boxes are available with CMYK offset printing options.

Our Custom Packaging Boxes are available in the different quality paper boards as per customer requirements, with different sizes, in various designs, and also in various color options. Our Custom packaging boxes are the best cost-effective solution. Custom packaging boxes are very easy to use and best in a promotion.

Looking for Custom Printed Packaging Boxes with Logo, which are known for their quality and strength, then Mr Paper Cup could be the right destination for you. Our printed packaging boxes with logo comes in duplex and kraft paper boards, in different sizes and shapes.

Being the renowned, Custom Printed Corrugated Box Manufacturers, we provide our customers with CMYK offset printing as well as lamination options. Our custom printed packaging boxes are cost-effective, recyclable as well as light-weight. Having logos printed on the boxes can serve the purpose of advertising for our clients with great efficacy.

Feel free to get in touch with us to know more details about our products.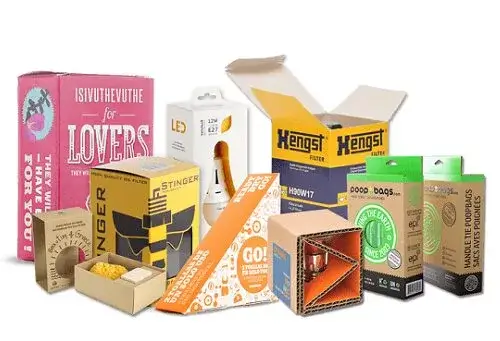 Features of Custom Packaging Boxes with Logo
Custom Packaging Boxes are light-weight
Best in quality and strength
Accurate dimensions as per customer requirement
CMYK Offset printed packaging boxes